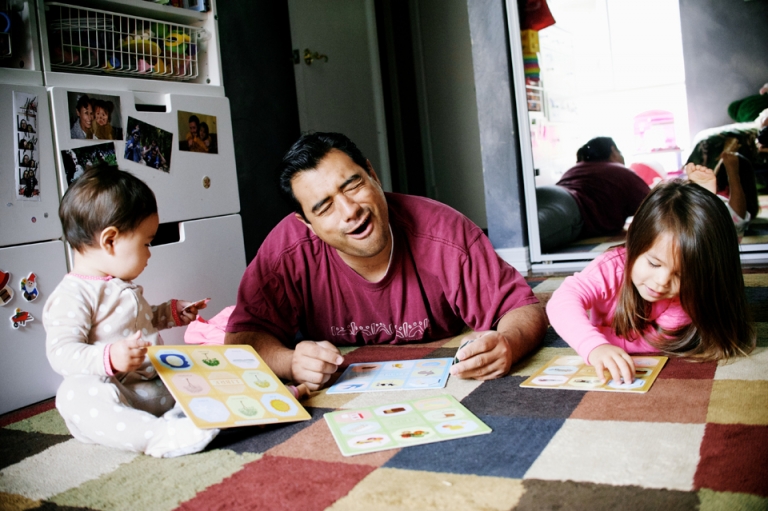 "My book was overwhelming. The beauty of the photographs and the care that Miki took with each one were so touching." ~ Jen
First let me say this — families come in all forms, shapes, colors, sizes, and orientations. No matter who you are, you are welcome in front of my camera. As long as you love your family, you're a family and you belong.
What is the difference between The Project and The Experience?
Both consist of honest interviews and in-home images paired together. The questions for each are slightly different in focus–Those in The Experience are designed to focus on seeing each member of your family clearly, whereas those in The Project are focused on your parenting journey in all its complexity. The final product is also different–The Experience results in a hardcover printed book of your story and a collection of approximately 100 digital negatives, The Project does not have a print component and results in approximately 20 digital negatives. Additionally, The Experience is a commissioned, in-depth, longer process, and The Project is a no-cost community Project that is shorter in scope.
How do you choose what images and words go into the published Book at the end of the Experience?
Your time matters, so once your images and stories are gathered, I take care of the design work and decisions for you. I carefully select the pieces of your stories that go right to the heart of the matter. Then I choose the best images to tell your story so that you don't have to agonize about which images go where. And since the CD of your collection is included, you don't have to worry about leaving any images behind. When you receive your Book (between 4-6 weeks after your image gathering session), it will be a beautiful surprise. Seeing the images and the words together for the first time is one of the most cherished parts of the experience. There is nothing quite like holding the story of your family in your hands.
When is the best time to do this?
Honestly?  The best time is right now.  Your life is beautiful—you are beautiful—right now.  Just like this.  I can see it.  If you are longing to create a photo essay of your family, now is the perfect time. The Lovely Now Experience is also designed so that you can add Books to your collection year after year, capturing your family's story as your children grow up.
What if my kids are crazy wild banshees and my house is a complete mess?
It is not necessary for things to be "perfect."  The house doesn't need to be clean, hair doesn't need to be brushed, clothes don't need to match.  In fact, the more relaxed, natural, and free-spirited everyone is, the better.  Because all I'll focus on, all I'll see, is the heart of the moment. The beautiful, pure spirits of those you love the most.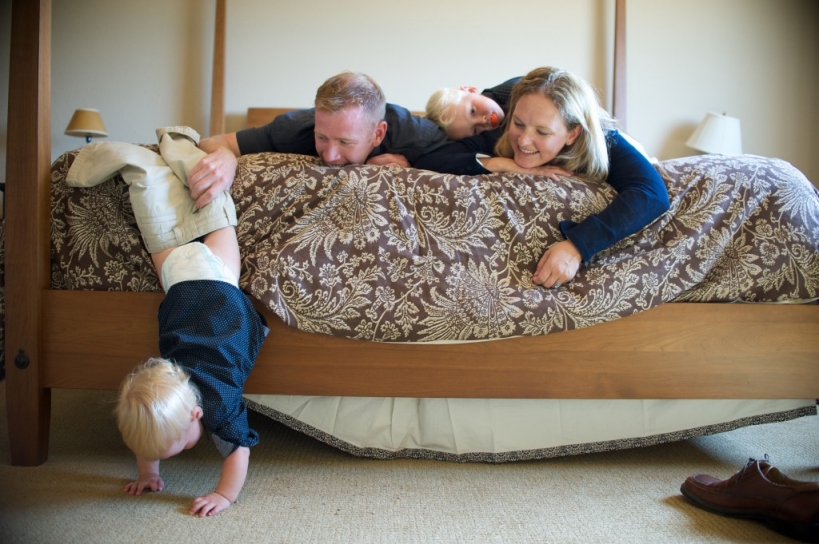 What should we wear?
Since this work is designed to showcase your family's unique personality, choose clothing that reflects these special characteristics. While choosing colors that coordinate can be helpful, matching clothing or colors is absolutely unnecessary. Please avoid shirts that are all white, all black, or all read. It's also wise to avoid shirts with logos. Trust me, years from now, it will be more meaningful for you to have a picture of your daughter in her fairy princess dress, your son in his dinosaur shirt, than to have a picture in which everyone is dressed exactly the same.
So, where will our session take place?
Our session is designed around creating a meaningful experience unique to your family.  I want you to be relaxed and have fun, and the best place to do that seems to be right in your own home. (I serve families in Phoenix, Scottsdale & Anthem, AZ. If you live outside this area, see below for travel information.)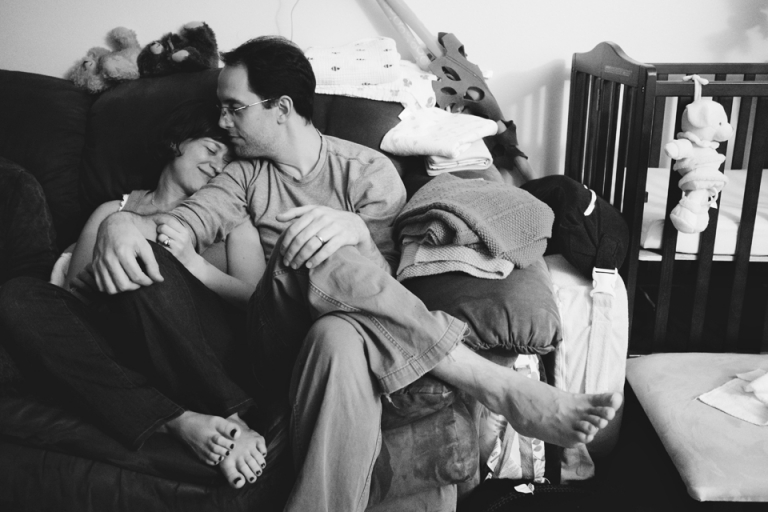 I'd love love love to work with you but don't live in Arizona. Do you travel?
Yes indeedy. And that way I can meet you and your friends! There is no additional cost besides the travel expenses and the more families we can schedule in your area, the better! Give me a call at 623.242.2203 and we can arrange the details. Want to know if I'll be in your area? Connect with me on Facebook.
I have another question. Help?
Sure thing. Give me a call at 623-363-4820 and I'd be happy to chat with you.
I'm in! What next?
Awesome possum cherry blossom. Give me a call at 623-363-4820. I'll send you a planning guide, we'll schedule your story-gathering and image-gathering sessions, and we'll design a session that is wonderfully you.
The Lovely Now Experience is designed capture those everyday tendernesses you share—that brief moment when your son wraps his arms around your leg in a bear hug, that split second when your daughter sticks her tongue out in concentration—those quick, clear moments when you catch a glimpse of the truest self of those you love most, and I can't wait to help you create one just for you!