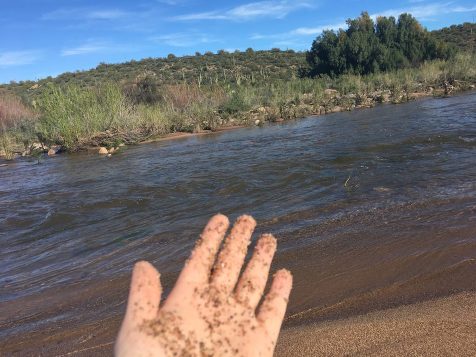 When sitting on the banks of the river
That used to flow regularly 
But is now mostly dry
Except on days like these–
A surprise blessing 
Of flowing water 
In the desert 
After a weekend of heavy rain,
One looks down 
And is shocked to discover 
One's hands covered in specks sparkling gold
And one thinks–
I cannot have discovered gold.
This cannot possibly be gold on me.
And yet, 
I don't feel like the fool
Seeing my body covered in gold
Shining in the sun,
As the river 
That shouldn't be here 
Flows at my feet. 
Who knows what treasure is there 
On your palm 
At the side of the river
Made by rain?