Your story matters. Your creativity matters.
You family matters.
It is my deep wish that these offerings help you
love your chaos,
live what matters,
and find flow at the intersection of
creativity, parenting, and spirit.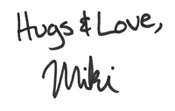 "Your work is beautiful, powerful and full of deep heart, empathy and encouragement. Lovely is the perfect adjective. I love your perspective on motherhood and creativity and mindfulness. You help moms to shift perspective and create change." ~ Julie
Free Stuff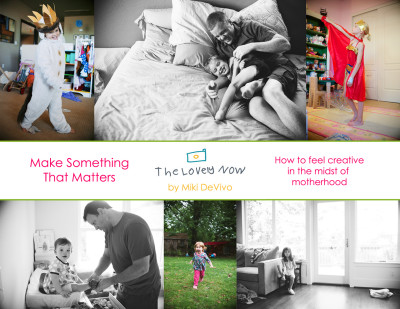 Make Something that Matters
You long to create, to delight in making stuff, to get your hands dirty, to dream, play, imagine.
But sometimes, in the middle of All The Things required of you as a mom, your creativity gets pushed aside, tucked on the back shelf, or lost all together.
Let me show you how to feel creative in the midst of mothering children (of any age).
It is possible.
SIGN UP BELOW to receive Make Something That Matters ~ a PDF guide/workbook ~ as my gift to you. Answer the call of your creative motherhood. 
Also included is a link to join our private Facebook group to explore how photography and stories strengthens our relationship with our families through weekly photography and writing prompts. I can't wait to see what we create together.
"It's yoga meets parenting meets cameras meets moving meditation in the best way possible, in a way that only Miki can do it.  I LOVE THESE." ~ Kristen Kalp, Brand Camp
Digital Workbooks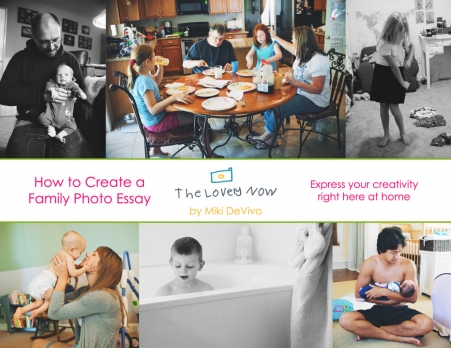 How to Create a Family Photo Essay ~ Express your creativity right here at home
Originally published on Digital Photography School, this newly revised and expanded guide covers what you need to know to create your own family photo essays: what to look for while photographing, how to select which images to include, and how to decide on structure. The guide also includes a mini essay to inspire your own story.
A family photo essay will grow to be a cherished part of your family's legacy, a beautiful way to chronicle your days and show your children that they belong and that they are loved.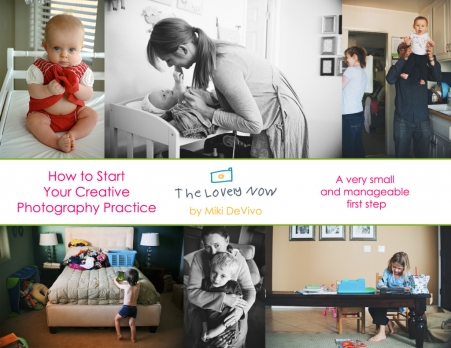 How to Start Your Creative Photography Practice ~ a very small and manageable first step
Your story matters. Your creativity matters. The way you see your family matters.
They need you to see them. To notice. To be here with them. Now.
And there is also so much Loveliness waiting to be made through you. So much you want to create.
Creativity and parenting don't have to be a zero sum game.
When you find yourself in The Lovely Now, you can express your creativity while still being present with your child.
Starting a creative photography practice is the very first step to notice meaning and returning to your heart.
"I deeply appreciate the way you make room for parents to experience their own frustrations without guilt or shame. You are doing such incredible work in the world, spreading not just joy but wholeness. That's the real gift." ~ Jamie


The Creative Motherhood Bundle
How to Create a Family Photo Essay
+
How to Start Your Creative Photography Practice
=
a creatively fulfilled you
CLICK HERE TO BUY BOTH GUIDES ~ $40


Fundamentals of Exposure
With the birth of a new child often comes the purchase of a new camera. But a new camera comes with many buttons and dials that can be confusing.
This six-session class explains the foundations of exposure so that you know how to set these dials, and how to change them if you're not getting the look you want.
If you've heard the terms aperture, shutter speed, and ISO but don't quite know what they actually mean in practice and how they affect your image, this guide explains not only what they are, but how they work together to create the Light and Look you see in your mind's eye.
Includes a bonus lesson on composition basics.
COMING SOON ~ Sign up below to receive Make Something That Matters and be notified when this class becomes available.